Festival History
In 1984 the Ely Ski Club (now known as the Ely Nordic Ski Club) started a cross-country ski race running from Tower to Ely called the Wilderness Trek. Local businesses and craftspeople set up booths at the finish line. Food and live music added to the festivities.
Starting in 1988 Bill and Gloria Miller volunteered numerous hours to create and direct more activities at the finish line of the Wilderness Trek. Their focus was on expanding to a three-day weekend promoting outdoor activities and education about the history of the Ely, Minnesota area.
In 1993, the Millers and their army of volunteers called on Bob Maidl to organize a Snow Sculpting Symposium in concert with an expanded 10-day festival surrounding the Wilderness Trek and featuring the Voyageur historical aspect of the area. Steger Mukluks hosted the first Mukluk Ball. The first commemorative pin was designed especially for the festival.
Then, in 1998, as part of the Voyageur Winter Festival, the Ely ArtWalk was created to promote local artists and their work by providing exhibition space in the windows of Ely's downtown merchants. That year, 16 artists participated, displaying 30 pieces of art in a handful of stores. In 2004 the Ely ArtWalk became its own entity and by 2006 included over 170 artists, 600 pieces of art and 55 stores participating in the event.
Over the years, activities such as a crafts fair, musical concerts, Sled Dog Rides, and several food events have become part of the festivities.
In 2007, the name of the festival changed from Voyageur Winter Festival to Ely Winter Festival. The historical aspect is still represented during the two surrounding weekends of the festival and there are always a lot of additional events for the artistically inclined, the musically inclined, those who love the outdoors and those who love to eat!  There's always something for the whole family!
To see this year's events, please visit our Events Calendar on a regular basis.
To understand what it takes to put on a Festival like this, read What does it take to put on a Festival?
Please like our Facebook page to post your own photos or enjoy photos by others who have visited the Snow Sculpting Symposium and other Ely Winter Festival events.
The myth about the cold
Some who live in Southern Minnesota speculate that because it is uncomfortably cold in the Twin Cities it must be even more so in Ely. Not so! Because we do not have the wide open spaces of the plains of southern Minnesota, and because the air here is very dry in winter, we do not have the driving winds and biting humidity as in the south. Because the cold does not penetrate, if properly dressed you can comfortably stay outside for extended periods of time, even in low temperatures.
What to bring
Obviously, a good jacket, boots, hat, gloves or mitts, and a scarf. Don't have these items? Ely has two specialty businesses that manufacture outdoor wear, some made right here in Ely. Steger Mukluks are world-famous footwear for snow and cold. Wintergreen Northernwear creates outerwear used in Arctic treks, so you know that's warm!
There are local businesses that can provide you with cross-country ski equipment, dog sledding trips, snowmobile rentals, ice skating equipment – whatever you need to enjoy your time up north. We urge you to support our local winter businesses, especially our sponsors.
About Ely MN
Ely, Minnesota, not to be confused with Ely, Nevada, is located in the upper northeast corner of Minnesota. It's north of Duluth, but south of International Falls. Ely is a two-hour drive from Duluth and about a four-hour drive from Minneapolis/St. Paul (Twin Cities).
Originally a timber town, then a mining town, Ely is now a well-known tourist destination because of its unspoiled forests and lakes. Of course, summer seems an obvious time to take advantage of the area's natural bounty, but winter holds its own beauty and attraction.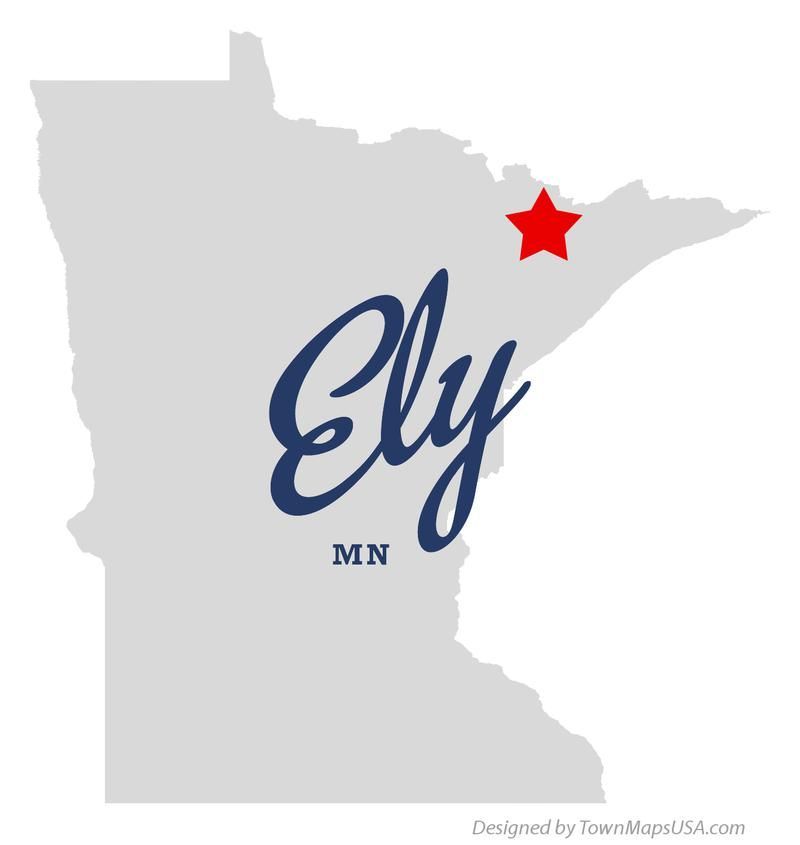 Made Possible By:
This activity is made possible by the voters of Minnesota through grants from the Minnesota State Arts Board and the Arrowhead Regional Arts Council, thanks to a legislative appropriation from the arts and cultural heritage fund.